Aloha Mai!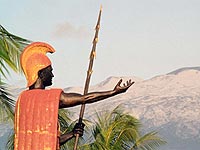 We offer a wide variety of loan programs that will suit your financing needs for properties within our State of Hawaii. As a mortgage broker backed by established Local and Mainland Lenders we have the ability to offer you the best program at the most competitive rate on everything from vacant land to multi-million dollars estates. Read more about us »
Call us locally (Big Island of Hawaii), at 808-969-9988 for a no obligation consultation!
Where do I start?
Are you thinking about purchasing a new home, but you're not sure where to start? Check out our 5 Steps to Buying a Home »
What do you offer?
Finding the right loan package is important, and we're here to help you find the one that suits your needs. Take a look at our Loan Programs to see what we offer.
Where do I sign up?
Download all of our Loan Applications in PDF format!
What else?
We offer some handy tools like a Mortgage Calculator and Early Payoff Calculator to help you make sense of your loan.
If you have any questions, please contact us today!