Aloha,
In our efforts to prevent the spread of COVID-19 and further protect our valued customers and staff from infection, we are requesting your help in limiting personal contact as much as possible. We would appreciate your cooperation in communicating via phone calls or email as much as possible.
If you need to drop off any paperwork, there will be a drop box in our office to receive them. Please be sure your documents are securely clipped together and clearly labeled with your name, contact phone numbers and email addresses (Putting them in an envelope would be a good idea). If you are already working with a loan officer, please also address it to their attention.
You may also make an appointment during our regular business hours. We are just trying to minimize the "coming and going traffic" within our office.
Let's all do our part in getting a handle on this terrible disease!!
Mahalo nui loan for your kokua!!
ISLAND MORTGAGE SOURCE INC. OHANA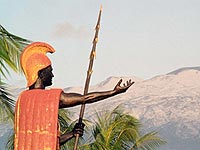 We offer a wide variety of loan programs that will suit your financing needs for properties within our State of Hawaii. As a mortgage broker backed by established Local and Mainland Lenders we have the ability to offer you the best program at the most competitive rate on everything from vacant land to multi-million dollars estates. Read more about us »
Call us locally (Big Island of Hawaii), at 808-969-9988 for a no obligation consultation!
Where do I start?
Are you thinking about purchasing a new home, but you're not sure where to start? Check out our 5 Steps to Buying a Home »
What do you offer?
Finding the right loan package is important, and we're here to help you find the one that suits your needs. Take a look at our Loan Programs to see what we offer.
Where do I sign up?
Download all of our Loan Applications in PDF format!
What else?
We offer some handy tools like a Mortgage Calculator and Early Payoff Calculator to help you make sense of your loan.
If you have any questions, please contact us today!